Arctic Spas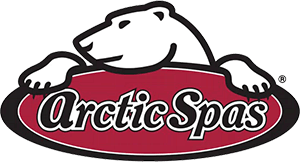 Why Arctic?
Arctic Spas & Hot Tubs are made in the most northern climate – made for the harshest of winters. Isn´t going overboard for what we need in Connecticut better than not doing enough? What does this mean to us in CT? Not only does Arctic Spas weather the tough conditions of the most Northern area of Canada but can more than compensate for the temperatures of Connecticut. In CT we´ve experienced our fair share of power outages lately. Purchasing a spa made for the coldest climates can help us feel confident that our Arctic Spa and Hot Tub can deal with our climates much better than hot tubs made in the warmer climates. With Arctic Spas & Hot Tubs unique 'Free Heat' Design you can feel secure in knowing your Arctic Spa and Hot Tub can last up to five days at freezing temperatures and maintain its structure.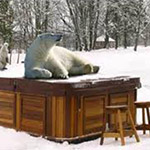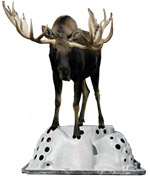 Arctic Spas are made in Canada – made of the best materials available. Features such as Mylovac covers, Tru-Guard Heaters, The toughest floor made – the Forever Floor - no need for a concrete slab, deck or other surfaces to put your hot tub or spa – a floor made so tough you can place right on the level ground – saving you money before even purchasing your Arctic Spa from Fire Finesse in Wethersfield, CT.
Not to mention the self supporting Hull – the strongest you´ll find. Made of Filler Free Fiberglass – why because it´s stronger – with Arctic there are no cost saving shortcuts – only the best goes into this Spa.
Want Peak I ozone and salt? Arctic Spas & Hot Tubs has one of the best ozone systems available – come see our friendly personell at Fire Finesse to help explain the benefits of how a well built ozone system can benefit you. Check out Arctic Spas & Hot Tubs in Wethersfield, CT and see the Onzen System by Arctic. With our Ozone and Onzen systems – chemicals are at a minimum. Arctic Spas & Hot Tubs has also created a multiple media filtering system to ensure the best filtration available from capturing small to large debris.

Now the fun stuff - Want to be the envy of your neighborhood – or just have the coolest stuff for yourself – Lights – as little or as striking as you want – Stream music to your Arctic Spa with Bluetoothe and Wi-Fi connectivity from your home or a waterproof case. Now imagine having your favorite songs playing while your enjoying your Hot Tub or Spa year round. With Arctic Spas technology you can essentially turn your hot tub into a speaker with the Aquatremor system. With the use of tactile transducers that are bonded to the shell of the Hot Tub Shell and Cabinet and drive sound through solids and liquids with awesome clarity in effect turning your hot tub into a speaker. Since the Human body is made mostly of water not only do you hear the music but you feel the music – how hot is that!
On-Spa Wireless control – control your spa with your smartphone, download apps for your spa, control your spa remotely with your smart phone. Turn your music on, turn your lights on, change your temperature prior to going out to your Hot Tub or Spa by Fire Finesse in Wethersfield, CT.