Fireplaces Hartford, CT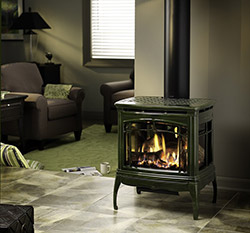 Fire Finesse, LLC is Connecticut's premier supplier and installer of top-quality fireplaces, and we have a wide range of design options perfect for all types of homes. Whether you are remodeling your old fireplace unit or looking for a new fireplace for your den or living room, we can surely provide what you're looking for. We serve the cities of Hartford, Manchester, Farmington, Middletown, and Wethersfield.
Efficient Heating for Your Interiors
Nothing provides more warmth and comfort during cold winter evenings than an energy-efficient and beautifully designed fireplace. However, some people may not like the idea of having to stock firewood or cleaning the fireplace after every use. If you want to enjoy the comfort of a fireplace without the additional maintenance work, then gas fireplaces will be perfect for you.
Our gas fireplaces are manually operated or you can choose units that can be operated using a remote control. They usually require smaller space than a traditional fireplace and are almost maintenance free. Some units may require a ventilation system that can be easily installed, and some are even vent free.
If you opt for our gas-type fireplace, we have units from popular brands, like Mendota, Regency, and Valor. Their units are made from high quality materials, and the designs are perfect for any type of home.
Wood-burning Fireplaces for that Classic Look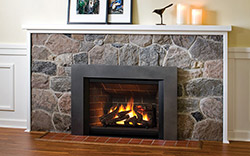 For property owners who want the feel of traditional wood-burning fireplaces, we can also supply the perfect units. Wood-burning units may require more maintenance work, but they provide the classic look and enough warmth that you need.
Our wood-burning fireplaces are manufactured by some of the top brands in the industry, like Regency, Hearthstone, and Osburn. Their stylish and elegant units can provide adequate heating for any type of room. Some units, especially those manufactured by Hearthstone, don't even require a traditional chimney. They only need an exhaust duct once installed. We select only manufacturers who can offer the highest heating efficiency to give you a warm and comfortable indoors.
Fireplace Installation by the Experts
If you're planning to install a new fireplace or remodel an existing one, it is advisable that you hire the services of expert installers. General building contractors may have a bit of experience installing this kind of heating amenity, but it is still better to hire people like us who have the necessary skills and experience. Our technicians are certified installers of gas-type fireplace, so you are assured that your unit will be in perfect working condition once installed. We've already installed countless fireplaces in the Hartford and surrounding areas, and we are proud that all of these jobs were completed successfully.
Complete Range of Fireplace Models and Excellent Services
If you're looking for fireplace specialists in Hartford, CT, give us a call. For years, we have been providing Connecticut clients with top-notch heating products and excellent installation services. With Fire Finesse, LLC, you are not only guaranteed of premium fireplace products but also fast, safe, and quality installation.
Call our hotline at 860-529-FIRE (3473), or visit us at our showroom.