Hot Tubs and Spas Wethersfield, CT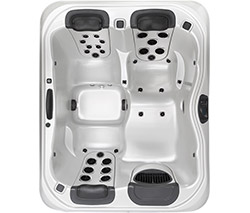 Our company is known in Connecticut for our top-of-the-line products and excellent services. We have already served numerous clients in Wethersfield, Hartford, Manchester, Farmington, and Middletown who are all satisfied with the kinds of products and services that we provide them with. And if you are in the hunt for premium hot tubs and spas, you've come to the right place. We have in our inventory some of the best brands and models that you can find in the market today.
Call us now for your inquiries, or visit our showroom at Wethersfield, CT to get a glimpse of the various hot tubs and spas that we offer.
Hot Tubs and Spas from Leading Brands
Our commitment to quality and excellent service is just one of the reasons why we have become a popular dealer and installer in the state. We ensure that all our product offerings, particularly our hot tubs and spas, are of premium quality and made by the most trusted manufacturers in North America. We are able to establish strong partnerships with leading brands, like Arctic Spas and Hot Tubs, and Artesian Brand Hot Tubs and Spas. These companies are known for their reliable and quality products, which are all packed with features that can serve the specific needs and preferences of every client.
For example, our units from Arctic Spas are built using the most durable materials that can withstand even the coldest weather condition in the state. The units can be installed easily because of their proprietary construction design. You are also guaranteed of long-lasting, energy-efficient, and low-maintenance hot tubs and spas when you opt for Arctic products.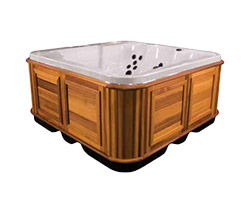 With the various models and stunning designs that we have, you will surely find one that will suit your needs.
Fast and Efficient Hot Tub Installation
Fire Finesse, LLC can ensure fast and efficient installation of all hot tubs and spas that you will purchase from us. We have experienced and certified installers who can guarantee quality installation. They are also trained by our partner suppliers, so you are assured that they have the required skills in assembling and installing the brands that we carry.
We also bring complete tools and equipment when doing installation jobs to avoid delays. Since we use only task-appropriate tools, damages and other issues in the installation process are totally avoided.
Best Priced Hot Tubs and Spas
We are probably the only company in Wethersfield that can offer competitive pricing for hot tubs and spas. We can give you discounts and other incentives because of our efficient operation, lower advertising cost, and direct access to suppliers. When you buy your hot tub units from Fire Finesse, LLC, you will also get the services of experienced and certified installers.
Contact us now at 860-529-3473.