Hot Tubs and Swim Spas
CHOOSE FROM TWO GREAT HOT TUB BRANDS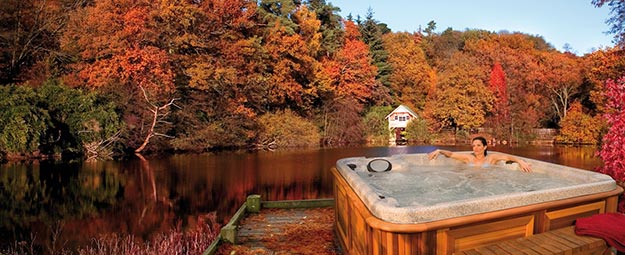 Relaxation, Stress Reducing, Therapeutic, Romantic, Family Time, Healing – just a few words that describe the benefits of a hot tub.
A Hot Tub is a Great Family Investment
In busy day to day lifestyles a soothing break in a Hot Tub can help reduce anxiety and help transition from the workday to home life. With a Hot Tub right in your backyard you're just moments away with relaxing with a loved one, family or taking the time to recover from a hard days work and get back to yourself.
Choosing the right Hot Tub will help add style and beauty to your backyard for years to come.
Hot Tubs in Hartford, CT
Now that you've decided that you want a HOT TUB – you'll want to make the investment in the right Hot Tub – Choose from the best - Arctic Spas [10], Artesian Spas. At Fire Finesse we'll help you select the right Hot Tub for you. If you live in the Hartford county or surrounding counties, stop by and invest in yourself today and start becoming a better you for yourself and loved ones.
If you are looking for the perfect hot tub that can meet your specific needs and preferences, you've come to the right place. Fire Finesse, LLC carries some of the best brands of hot tubs available in the market today. We carefully select them to give clients like you the chance to enjoy the wonderful benefits of having these features installed in your home. Just take a look at some of the great hot tub features from our product selection:
Arctic Spas & Hot Tubs. Our hot tubs from Arctic Spas are not only tough but can also withstand the extreme weather conditions in the state. They are energy efficient, easy to maintain, and boast features that are hard to match, such as Forever Floor, Tru-Guard Heaters, and Castcore covers. They are also equipped with efficient filtration systems and digital controls. With innovative features and patented technologies, you can never go wrong with choosing this brand.

Artesian Spas. Made in the USA - with four series of spas you are sure to find a model that suits your style and your budget.
Professional Hot Tub Delivery and Set up
At Fire Finesse, LLC we have certified people who can deliver and set up any model or type of hot tub from our partner suppliers. They are properly trained and equipped with task-appropriate tools, so you are assured of fast and accurate installation. We also ensure that the units are functioning properly before we consider the job completely done.
Your One-Stop Shop for Hot Tubs in CT
For years, we've been Connecticut's most trusted dealer of hot tubs and spas. We are able to maintain this reputation by offering only the best hot tub products and supplies from reliable manufacturers. In fact, some of our partners decided to make us their exclusive dealer in Wethersfield, CT because of our experienced crews and first-rate services. Call us today so we can discuss with you our great product selection.