Mantels – Wood & Stone
One of the best ways to make any interior space more appealing is to add finely crafted fireplace mantels. Mantels significantly improve a fireplace's aesthetics and help complement the said fire feature with the rest of the interior decoration and design. Since they are usually made from wood or stone, intricate carvings and designs are possible.
And if you are looking for fireplace mantels with these characteristics, call us at Fire Finesse. For years, we have successfully created many of these fireplace accents, and our past creations now adorn some of Connecticut's most stunning homes and business establishments. Call us today at 860-529-3473, and let us make your interiors more inviting with our customized or pre-built mantels.
Stunning Custom Wood Mantels
Many of our Wethersfield clients specifically choose fireplace mantels that are made of fine wood, like maple, oak, and cherry. This is not surprising given the simple elegance and ease of working with wood. Accordingly, we can create custom wooden mantels for clients who wish to add a touch of intricate beauty to their fire features. But more than creating mantels for fireplaces, we can also craft stunning mantel cabinets and mantel shelves to serve as perfect companions to your fireplace. We have suppliers making mantels that stand out effortlessly, so you're assured of getting the best wooden fireplace mantel possible.
Pre-built Fireplace Mantels
If you want to have a mantel to go with your fireplace and you don't want to wait for a customized one, then we suggest going for one of our pre-built fireplace mantels. We have a wide range of design choices from leading fireplace manufacturers. Our pre-built mantels are easy to install and can match any theme, brand, or make of fireplace. Their aesthetic qualities can rival those of custom-built ones but without the length of time required to finish just one personalized piece.
Exquisite Stone Mantels – Timeless Elegance Just for You
Stone has long been the material of choice for artisans and property owners who want to have fireplace mantels that will last a lifetime. Be it marble, we can offer the most stunning pre-cast mantels for use in properties with a predominantly classic/traditional interior theme and even those with a modern or contemporary design. With us, you can enjoy truly exquisite stone mantels that can make your interior spaces much more appealing. Call us today or visit our Wethersfield showroom to see some of our sample designs.
Log Style Mantels
www.logstylemantels.com
For those who are seeking something more natural, rustic, and not as formal, Log Style Mantles are a unique way to add to your fireplace. With many styles to choose from as well as length, there is a look for any fireplace.

Click on the images below to view a larger display.



Magrahearth
www.magrahearth.com
Magrahearth mantles are non combustible cement mantles so that you may place it as low to the fireplace as possible. This allows for flexibility even mounting a television about the fireplace. They are uniquely designed to resemble real wood and are hand painted by a talented artist. No two mantles are the same.

Click on the images below to view a larger display.




Mantel Cabinets – want to add a fireplace to your home without a lot of construction? Consider a Mantel Cabinet available in all the same wood species as the Mantels and custom built to fit the fireplace of your choice.

Looking for a simple Mantel Shelf to compliment your fireplace? Fire Finesse Custom built mantel shelves are available in any length required, wood species and can be painted or stained or left unfinished – so you can finish it to match your home trim, room decor, etc.

Click on the images below to view a larger display.



Mount Vernon Mantels
Mount Vernon Mantels are custom wood mantels made to your specification. Design, Size and Wood species are all your choice with Mount Vernon Mantels.
Homestead Collection
Homestead Shelf Collection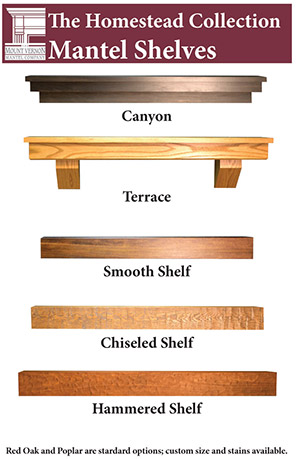 The American Collection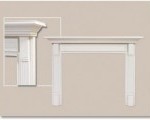 The Independence Collection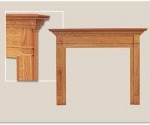 The Fillmore Collection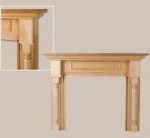 Cabinets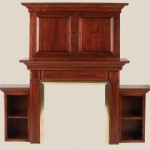 Shelves
Balmer Stone Mantels
Stone Mantels – ThinCast Stone or Gypsum Cement in multiple styles and sizes.

Click on the images below to view a larger display.