Wood Stoves Farmington, CT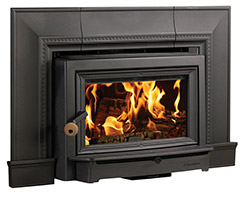 If you are looking for economical and clean burning heating product, then opt for our wood stove. It provides efficient heating regardless of the type and size of your room or interiors. Many of our clients from Farmington, Wethersfield, Hartford, Manchester, and Middletown prefer wood stoves for their homes or offices because of the benefits that these heating products can provide.
Contact us today to learn more about our offered wood stove products. You can also visit our showroom so you can pick the right type and design that will be perfect for your home's interiors.
Why Choose Wood Stoves?
Wood stoves are still on our top list when it comes to efficiency and aesthetic benefits. They can provide a reliable heat source as compared to traditional fireplaces and can dramatically improve the aesthetics of an area. In fact, most of our clients from Farmington, CT are now opting for wood-fired stoves because of these benefits.
Here are some more reasons why wood stoves are some of our best selling heating products:
Provide unique warmth. There is no other type of fuel that can match the unique warmth provided by wood. They also emit more heat and last longer as compared to other types, such as gas fireplaces.


Low-cost and low-maintenance. The great thing about wood stoves is that they are cheaper to use compared to other heating products powered by gas or electricity. Wood is cheaper than other types of fuel.


Reliability. Aside from the sturdy construction of our wood-fired stoves, they are also reliable sources of heating. You don't have to worry if there is a power interruption or problem with your gas supply since wood is readily available, and you can even get it from your backyard.
Our Wood Stove Options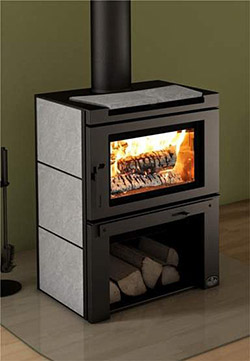 At Fire Finesse, LLC, we have different types of wood stoves that you can choose from. We have wood stove fireplaces, freestanding, and inserts that can satisfy your needs and specific requirements.
If you want portability, you can choose our freestanding units. You can place them in any area in your home. They are made of soapstone, cast iron, and steel, so you are assured of their long-lasting qualities. They are also exquisitely designed to easily complement with your interiors' overall design.
We also have wood stove inserts that can be installed in your existing fireplace. With this type, you can now have a more efficient heating source but without the extra cost associated with other types of heating. Our inserts can also improve the look of your interiors. Some of our elegantly designed inserts come from Regency and Hearthstone.
You can also opt for our zero-clearance wood fireplaces. We highly recommend them for new home construction, or if you are planning to have some interior remodeling. You can have one from Hampton or Regency.
We Offer the Best Brands of Wood Stoves
Our clients from Farmington and surrounding areas should not worry about the quality of the products that we offer. We source them from reputable manufacturers in North America so clients are assured of premium products. We have Regency, Osburn, Hearthstone, and Pacific Energy in our list of reliable suppliers.
We also provide fast and professional installation of your purchased wood stoves. Call us today at 860-529-FIRE (3473).